Skip to Content

Trustworthy Plumbing Repair Services
Arrowhead Service, LLC will complete your projects quickly and efficiently. We are the best plumbing company in the region, with experience in a variety of projects throughout Northern Colorado including Fort Collins, Loveland, Windsor, Greeley, and Wellington. Call us today!
Welcome to Arrowhead Service, LLC
Arrowhead Service, LLC provides professional, courteous service. Our great office staff and knowledgeable, trustworthy technicians bring to our customers a sense of peace that your needs are being met honestly and with the utmost integrity. Dealing with a small company atmosphere and a more personal experience ensures that we can accomplish our goal to assist our customers efficiently and at the fair price they deserve. At the end of the day, the customer always comes first. Our business is helping our community and providing them with a valued service they can trust! The majority of our business comes from referrals and repeat customers. To us that says we are the company to do business with and a company, you can keep coming back to.
Licenses / Credentials: 
Master Plumber License
State of Colorado Contractors License
City Licenses for most Northern Colorado cities, including Ft. Collins, Loveland, Windsor, Wellington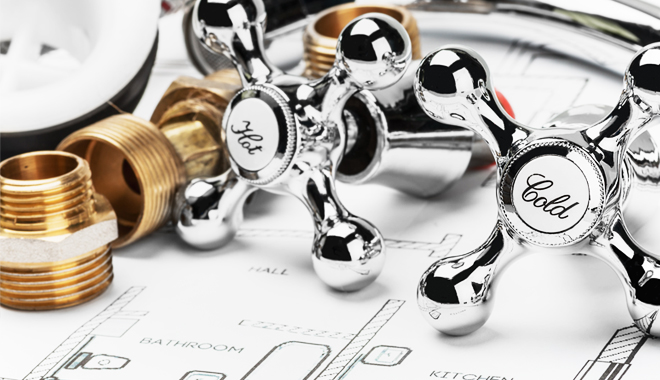 Finding the Perfect  Plumber for the Job
At some point in time, every Northern Colorado homeowner is going to need a plumber. Plumbing may be considered a modern marvel but the very thing that makes our lives so convenient can also ruin our homes. Water in the wrong place can be disastrous and what starts out as a tiny drip if left without repair can end up costing thousands over time.
Of course, many homeowners can save some money by handling the small problems themselves such as replacing a gasket under a faucet stem or unclogging a kitchen drain but it's also important to know when it's time to call in a professional plumber.
Customer Reviews
Arrowhead did a great job. They came the same day we called for assistance. The technician, L.L., was informed, efficient, and kept me updated throughout the process. Their price was fair for the job, and I appreciated their guarantee. Thanks for the excellent work!
It is hard to find a trustworthy company who doesn't over-charge. Arrowhead has been great! Tony was a really great technician who cared about the job he was doing and took the time to get it done right. It's really nice to now have someone we can call when we need them. Front desk was very nice as well.
Contact Us
P.O. Box 8
Wellington, CO 80549

Call Us: (970) 221-1173
Business Hours
Monday – Friday 8:00am – 5:00pm
Emergency Calls Available 24hrs!