Skip to Content
Plumbing Service and Repair in Fort Collins, CO
Struggling to control a leaking faucet? Dealing with sewage backing up into your home? Do you need plumbing services for your remodel project or new construction? Arrowhead Services in Fort Collins, CO, expertly tackles all of your plumbing needs. We've been in business for years helping out Coloradoans just like you find peace and security in their plumbing and septic systems. Whether you're struggling with a jammed garbage disposal or need help with plumbing in your new home, we can handle all of your plumbing service and repair needs.
Repairs and replacements
When your plumbing is failing, it can be a stressful inconvenience until it gets fixed. Arrowhead Service, LLC offers repairs and replacements for every aspect of plumbing in your home, including:
Septic systems
From punctures by tree roots to blockages, a septic system can suffer many types of problems that will give you a headache. Our experts can repair sewer lines, drain mains, and septic tanks to make them as good as new. If your septic tank has collapsed or your sewer lines have been assaulted by roots, we can replace them
Water heaters
Whether your water heater is simply old, leaking, or making weird noises, we can diagnose the problem and do professional repairs. Often, fixes involve draining and cleaning, replacing a part, reigniting the pilot light, or adjusting the settings. If your issue can't be repaired, such as leaks or build-up of hardened sediment that won't come out, we'll perform high-quality replacement installation
Faucets
If your faucet is leaking, noisy, dripping, or otherwise having problems, we can repair or replace it. We also do plumbing service and repair for other water fixtures in your home
Toilets
Toilets are an essential part of civilized life, so if yours is leaking, constantly running, or not flushing all the way, call us to look at it. We can find the problem and repair it, although some serious issues may require a replacement
Garbage disposals
While extremely useful, garbage disposals can have a myriad of problems, including broken blades or ruined motors. Let us fix it for you or install a new one
Pipes
Leaking, frozen, or burst pipes can cause expensive damages. We can easily repair most pipe problems and we'll replace them if they're not repairable
These are just some examples of the plumbing service and repair jobs we can do. Don't see your need here? We can probably still take care of it.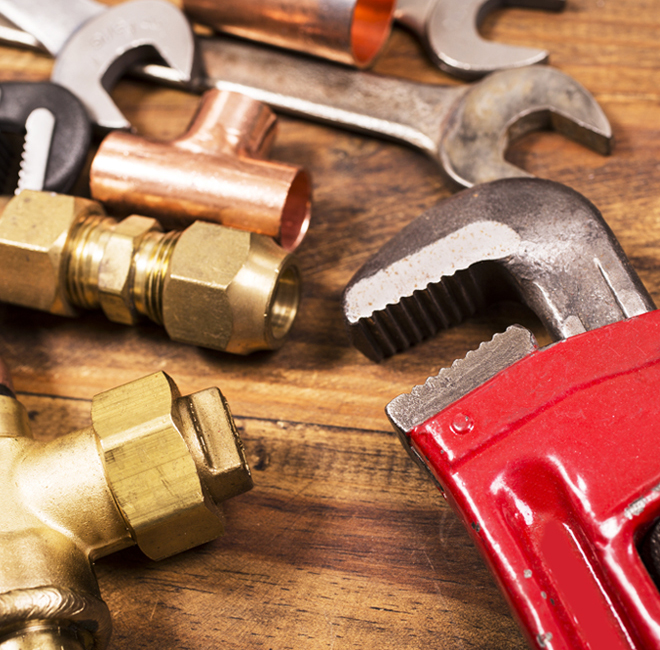 New installations
If you're investing in a kitchen remodel, basement finishing, or a newly constructed home, protect your investment by hiring the plumbing service and repair company that cares about you. We provide high-quality workmanship and installations of plumbing systems and new appliances. We won't consider the job done until we've double-checked everything and are confident that it couldn't have been done better by anyone else.
From water supplies to drain-waste-vent systems and beyond, we have an expert knowledge-base that will guarantee your job is exceptionally done. We make sure everything is highly efficient, functional, by-the-code, and will last for years to come. Everything from the gradient of waste lines to ensuring the optimal septic systems are installed for your specific project will be completed to the highest industry standards possible.
Whatever your plumbing service and repair needs are, Arrowhead Service, LLC is the top choice in the plumbing industry in Colorado. We are dedicated to every customer's complete satisfaction with our work. Since we're locally owned, we have the ability to make a connection with you and give your job personalized attention. Plus, our technicians are entirely certified and licensed to provide an exceptional quality of work.