Skip to Content
Pipes & Garbage Disposals
Colorado Pipes and Garbage Disposals in Fort Collins, CO
Are your pipes leaking or rattling? Do they get clogged easily or has one even burst? Is your garbage disposal ineffective or broken? At Arrowhead Service, LLC in Fort Collins, CO, we understand how frustrating these issues can be. Whether your pipes are past their prime or your garbage disposal is a piece of garbage itself, our team of highly trained, dedicated experts can resolve the issue for you and make sure your plumbing and garbage disposal systems are good to go. When any number of things can go wrong, you want to make sure you hire the right team to take care of it.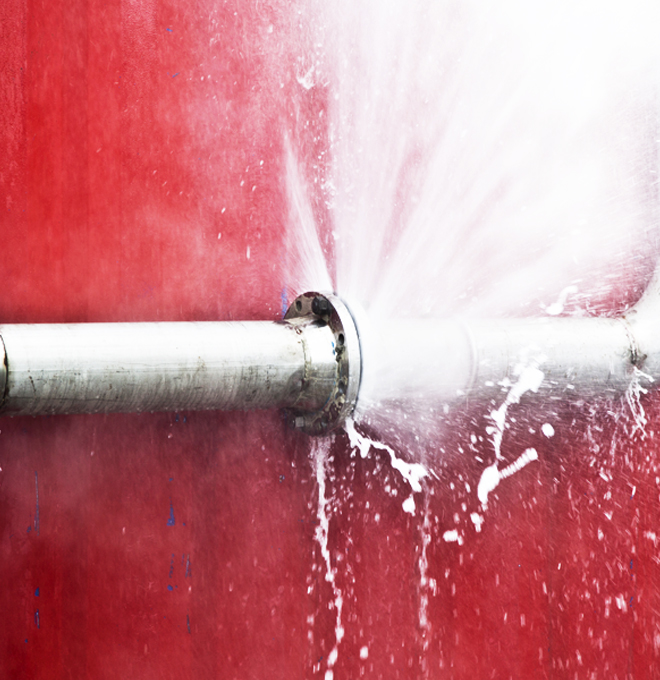 Pipe problems
Some of the most common problems that Colorado pipes face include issues like leaks, blockages, and freezing temperatures. If you live in higher elevations, freezing is a common problem because of regular low temperatures. If your pipes are frozen, they can explode, causing thousands of dollars in repairs and damages. Our team helps take some of the stress out of the situation because with us, you'll know you've chosen the best people to get the job done. We repair and replace your pipes to make it like it never even happened—all at affordable prices.
If your Colorado pipes are blocked or backing up, we flush the system or snake the drains to clear the clog or obstruction. Sometimes, collapses or bends that aren't supposed to be there can occur, and if we can't get them back into shape, we'll replace them for you with our expert touch.
Leaking pipes are probably one of the most common issues that many homeowners face. If you can't seem to locate the problem or you've tried everything and it's still leaking, it's time to call us. The longer the pipe goes unrepaired, the more money you'll waste on water bills. More often than not, leaky pipes are caused by deteriorated, outdated, broken, or loose joints and seals that are quick fixes for professionals like us. We'll take care of your issue in as little time as possible and with courteous service.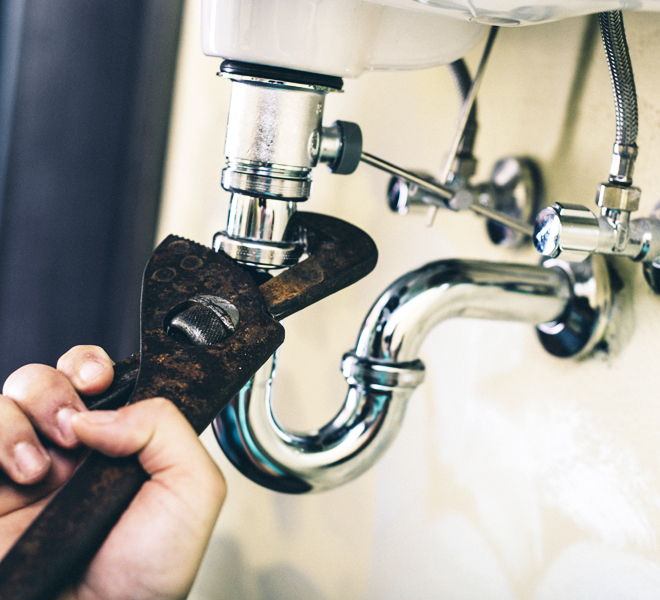 Garbage Disposals
Garbage disposals are marvelous inventions, and if you have one in your home, you probably love it—until it stops working. With a lot of moving pieces and sharp blades, garbage disposal problems can be worrisome and nerve-wracking to try to fix on your own. Our team of experts can find the problem and fix or replace your garbage disposal.
Common problems like blockages, broken blades and leaks can be big inconveniences, so we'll make our repair or replacement as fast as possible while still being thorough. If your garbage disposal is leaking, blocked, or jammed, we can most likely fix it for you. However, if your motor has burnt out or the blades are broken, it might be more cost-effective to have the system replaced.
Whatever your Colorado pipes and garbage disposals need, Arrowhead Service, LLC has the answers. With a focus on customer happiness and expertly completed jobs, we're guaranteed to be the best choice for your repair and replacement needs. We're small enough to give your job the time and dedication it deserves but big enough to service several areas in Colorado. Rest assured we have the knowledge-base to tackle any plumbing and garbage disposal job out there.