Skip to Content
Toilet Repair and Fixture Replacements in Fort Collins, CO
Is your toilet constantly running? Does your faucet drip continuously or leak water from its base? Are these problems costing you money in extra water usage and headaches worrying about it? The expert team at Arrowhead Service, LLC in Fort Collins, CO, can help get that stress off your mind. We offer high-quality toilet repair services and fixture replacements that will let you breathe a sigh of relief. Our workers have a vast knowledge of toilets and faucets. We'll diagnose your problem and have it repaired or replaced quickly and professionally.
Common expert repairs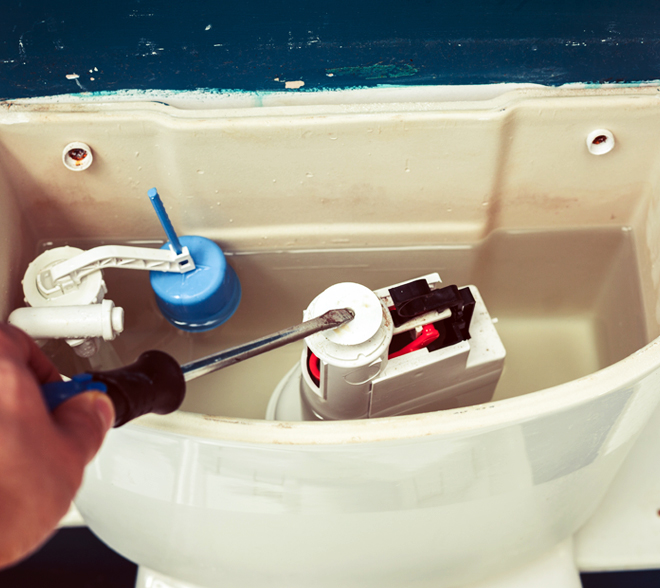 Toilet repair
There are several common toilet issues that can cause worry and stress, not to mention higher bills. Just because your toilet is acting up doesn't mean you need to replace it. Oftentimes, we're able to solve the issue with a simple repair. Some of the most common problems include:
Weak flushes: If your toilet needs to be flushed several times, you probably need a new flapper. We can make adjustments or replace the flapper to fix the issue
Constant running: Beyond running up your bills, a constantly running toilet can be a maddening noise. This issue can have a few different causes, such as a faulty flapper valve, water levels that are too high or too low, a broken fill valve, or even mineral deposit buildup. We'll diagnose what's causing the problem and repair it for you
Leaking base: Not only can a leaky base cause funky odors, it can damage your flooring and be a health hazard. We'll figure out if the issue is loose tee bolts, the wax ring, or simple condensation and fix the issue to make your family safer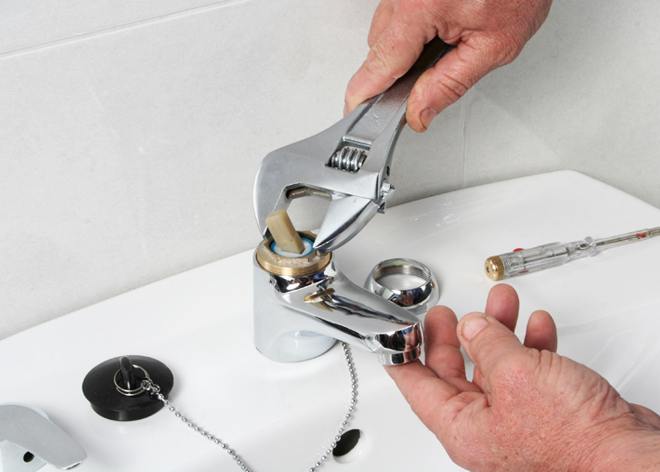 Faucet repair
Common problems with your faucet can drive you crazy. From screeching to spitting to dripping, we diagnose your issue and do a repair that will have it running as good as new. Some common repairs include:
Screeching faucets: If your faucet screeches, it's likely due to an old rubber washer. We can replace it for you to make the issue disappear
Dripping constantly: Dripping is usually a sign of worn out washers or seals. Our experts will trace the leak to its origins and replace the faulty part
Spitting instead of flowing: Clogged screens or aerators can interrupt the flow of water and make it spit everywhere. We can clean or replace it to let it flow freely again
When should I replace it?
Toilets
If you're having constant problems with your toilet, replacing it will save you money in the long run. Our team will make the process as cost-effective and stress-free as possible for you. Before you know it, your bathroom will be back up and running again. You need to replace your toilet if you have to deal with:
Constant repairs
The toilet always clogging
Cracks in the porcelain
Built-up mineral deposits that can't be cleared
An older toilet that uses a lot of water
Faucets
Replacing your faucet can be easier or even cheaper than more complicated repairs. If your faucet is old, seems to always have one problem or another, or just doesn't go with your décor anymore, we offer affordable faucet and fixture replacements to upgrade your bathroom or kitchen in style.
Since Arrowhead Service, LLC is locally owned, we're able to give your toilet repair or faucet replacement job the time and attention. And, we do it all while making a connection with you, our valuable customer. If you're in Loveland, Fort Collins, Wellington, or nearby, let us handle your repair or replacement needs with our friendly, affordable services.